The 12th book in the October "Toby" Daye urban fantasy series.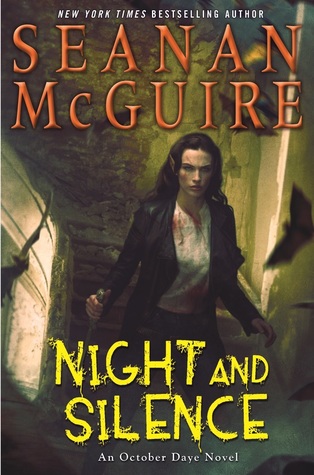 Publication year: 2018
Format: Audio
Running time: 11 hours 29 minutes
Narrator: Mary Robinette Kowal
This are not well in Toby's small found family. The two people who were kidnapped in the previous story are still trying to recover from their nightmarish experiences. One of them is Toby's beloved Tybalt, who has closed himself off from Toby. He doesn't talk to her and he doesn't even visit her anymore. Toby desperately wants to help but she doesn't know what to do.
Then her ex boyfriend Cliff and his wife Miranda come to Toby's door, accusing her of kidnapping Gillian, Toby and Cliff's daughter. Gillian goes to Berkley collage and she's disappeared, leaving behind her car. When Toby's recovered enough to spring into action, she promises to do everything she can to find her daughter. Even though Gillian is now a human, Toby suspects that someone is trying to hurt her through Gillian. Cliff and Miranda have come during the morning which is a bad time for the fae. Toby still wakes her squire Quentin and her twin/death omen May demands to come along, too.
At the collage, they find Gillian's strange roommate who apparently is part-fae and hero worships Toby. Toby and her friends start to really dislike her but she brings them to Gillian's abandoned car. Then things get a lot stranger and worse.
I love Toby's extended family. This time, they're somewhat scattered which makes things a bit harder for Toby. But she's willing to do anything for her daughter, of course. And so will May who has all of Toby's memories and so in a way, she's also Gillian's mother. May's girlfriend Jazz was also kidnapped and she's also suffering but we don't see her much.
This book is more somber is tone. But we get to find out some very interesting things about people close to Toby and about how the current relations between the fae and the humans came to be. Toby's life changes again. Also, things from previous books come back to haunt our heroes. However, the book also has lot of exposition which felt rather needless.
This is another good addition to the series, even if it's not one of the best. Once again, I wanted to reread the series to both enjoy them close together and also to pick up any clues I missed.