The fourth book in the Invisible Library fantasy series.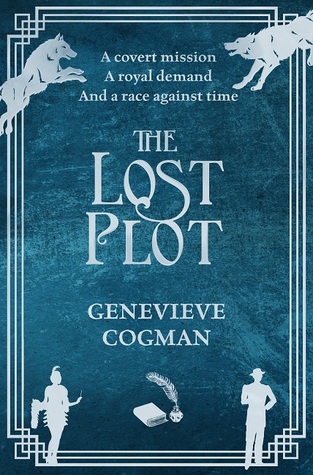 Publication year: 2017
Format: print
Publisher: Pan Macmillan
Page count: 376
Irene Winters is retrieving a book from an alternate world which has vampires. Or rather she wants to exchange one book for another. Unfortunately, the vampire who has the book Irene wants (John Webster's Guise) has other ideas. Irene manages to escape but at her hotel, a dragon in a human form is waiting to speak with her. The dragon, Jin Zhi, requires a very specific book to get a high position in her queen's court. The book is the Chinese classic Journey to the West but this specific version has a lot more dragons in it.
But what really alarms Irene, is that Jin Zhi claims that her competitor for the position already has a Librarian helping him. The Library between various alternate worlds has survived because of their carefully maintained neutrality with regards to the dragons who are creatures of order and the fae who are creatures of chaos. However, if a Librarian is seen helping a dragon, that neutrality can be compromised, perhaps even lead to war. Irene refuses to help Jin Zhi and instead hurries to report to her own superiors.
However, Irene's superiors order her to go the alternate world where the Librarian in question is and find out what happened. Irene and Kai set out to alternate US which is mostly the equivalent of 1930s US: the prohibition is in full force and gangsters roam the streets of New York, battling each other and the police with tommy guns.
The Lost Plot is more a stand-alone than the previous two books. It draws heavily on the dragon politics which have been explored somewhat in the previous book, but doesn't necessarily require reading the other books. But they're fun and exciting so why not.
Kai, Irene's underling and a Librarian in training, could be compromised rather badly, but he follows and supports Irene loyally. He's not thrilled to be involved in a conflict between two noble dragons. I love dragons and I was really happy to see more of them. Both Jin Zhi and her competitor are quite snobby about their own status.
This is a very fast-paced adventure and the 1930s setting was used well. Irene must deal with a greedy, know-it-all mob boss and a corrupt police chief. Irene gets to hone her acting abilities as she once again goes undercover. However, the change in setting also meant that Peregrine Vale barely makes an appearance and the Victorian and steampunk overtones are gone. Also, it doesn't advance the overarching mystery of Irene's parentage or if the senior Librarians are hiding anything (although we get a few clues that they do). But I don't mind any of those. I thoroughly enjoyed the Lost Plot and I'm eagerly looking for the next book.