The sequel to Indexing.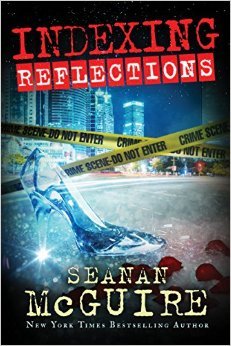 Publication year: 2016
Format: Audio
Running time: 12 hours and 18 minutes
Narrator: Mary Robinette Kowal
Henrietta "Henry" Marchen and her team continue their fight against story lines who encroach on people's lives. This story continues right after the ending of "Indexing" so Henry is in some hot water with the ATI Management Bureau with the things she had to do in "Indexing". But when their previous foe escapes from the Bureau's supposedly secure prison, the team has to be ready again. However, Henry's unorthodox strategy means that a new character joins the team: Sierra who is Bluebeard's wife and has a few peculiar abilities. The team isn't thrilled.
Most of the book is narrated by Henry in first person but a couple of chapters are from Sloane's point-of-view in third person. We also get to know Sloane' backstory and see more about Henry's and her brother's relationship. McGuire also digs deep into the Snow White story. We get a few new stories, such as "the House that Jack built" but mostly we revisit most of the ones in the first book, such as "Cinderella", "Snow White", and "Hansel and Gretel".
This was a great continuation to Indexing but you need to read the first book first.